Local charities are working together with Bath & North East Somerset Council, local NHS Clinical Commissioning Groups, neighbouring Councils and other partners to offer a wide range of support and activities to help improve people's mental health and wellbeing.
Our mental health is as important as our physical health.  All of us will know men and women and young people who experience anxiety, depression or other mental health problems – they are very common.  But most of us don't talk about it.  Often this is especially the case for men and boys.  We want to be able to move beyond this stigma and social taboo.
This is why a range of partners across Bath and North East Somerset, Swindon and Wiltshire are having a "Year of Mental Health", which began with Mental Health Awareness Week (14th to 19th May).
Mental Health Awareness Week saw 'Breathing Space', a Pop-up shop in Bath run by Bath Mind, a local independent charity working to improve the lives of people experiencing mental ill health and make sure anyone with a mental health problem has somewhere to turn for advice and support.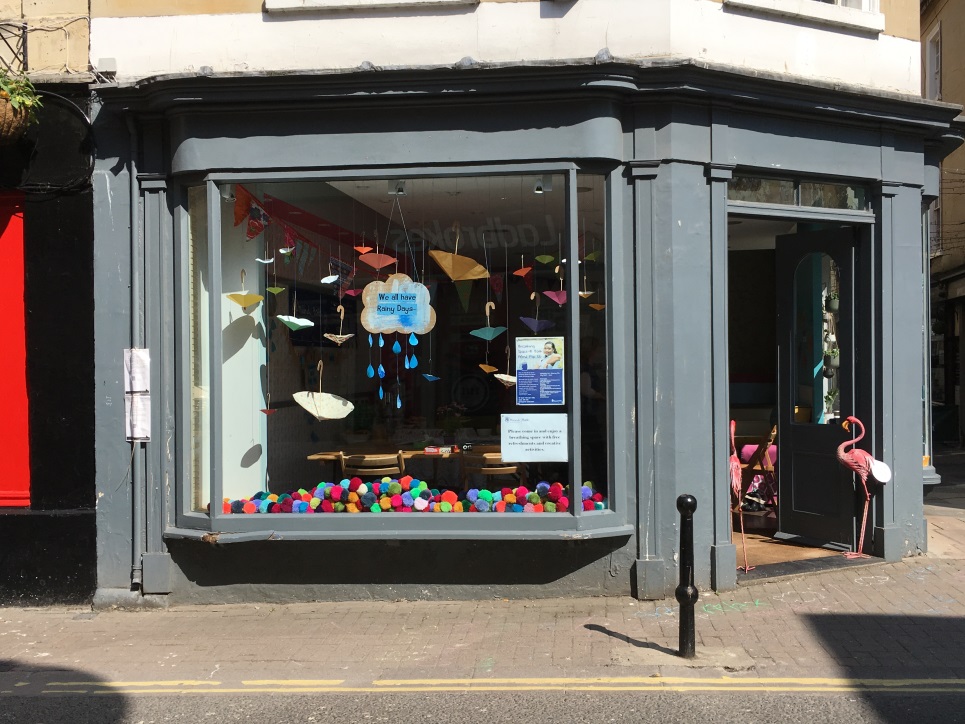 'Breathing Space' was run with support from Bath & North East Somerset Council and St John's Foundation, a Bath-based charity focused on building resilience in people, enterprises and communities in and around the city.
Kate Morton, Chief Executive, Bath Mind, said: "We had an amazing four days with over 70 visitors both men and women of all ages.  The art, yoga, mindfulness session and 'make a move' sessions were a huge success."
Comments included:
"A haven away from the outside world."
"At last someone to talk to and listen to me."
"This is awesome!"
"A little piece of heaven."
The Year of Mental Health is seeking to bring together information and resources about the range of local services and initiatives aimed at promoting good mental health and wellbeing and preventing mental health problems in individuals.
Cllr Vic Pritchard, Bath & North East Somerset Council's Cabinet Member for Health & Wellbeing, said: "Unlike having a physical condition – like a cough or a broken arm – a mental health condition can often go unseen by others. However, a mental health issue deserves our recognition and support just as much.
"It is really important that people know how to access mental health services when they need them and that those services work well. But we also want to move towards a more prevention-focussed approach to mental health so that people know how to improve their own mental health and how to recover during periods of mental health difficulty."
There are lots of things we can do in schools, universities, the workplace, at home and in our communities that can help prevent or lessen the effects of mental health problems.
We'd like to make it easier for people to know about activities going on in their communities.  And we'd like to help people know what they can do by themselves to keep well.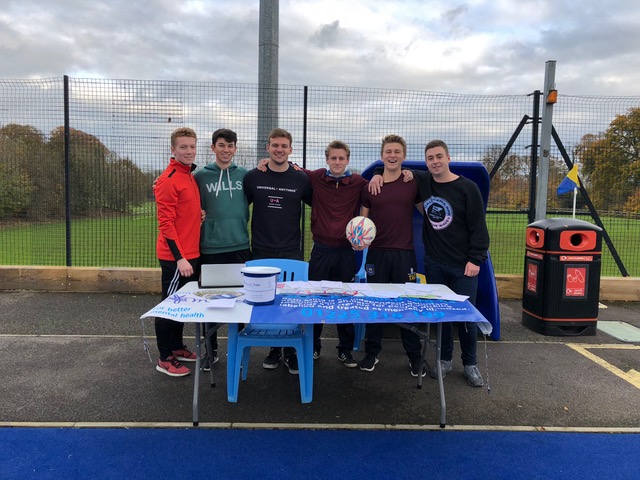 We also want to support local organisations to work together to provide a wide variety of opportunities for people.
A programme of events planned so far can be found via the webpage: www.bathnes.gov.uk/YearOfMentalHealth
ENDS
Logo for Year of Mental Health was Designed by a B&NES Oxford Health Service user .